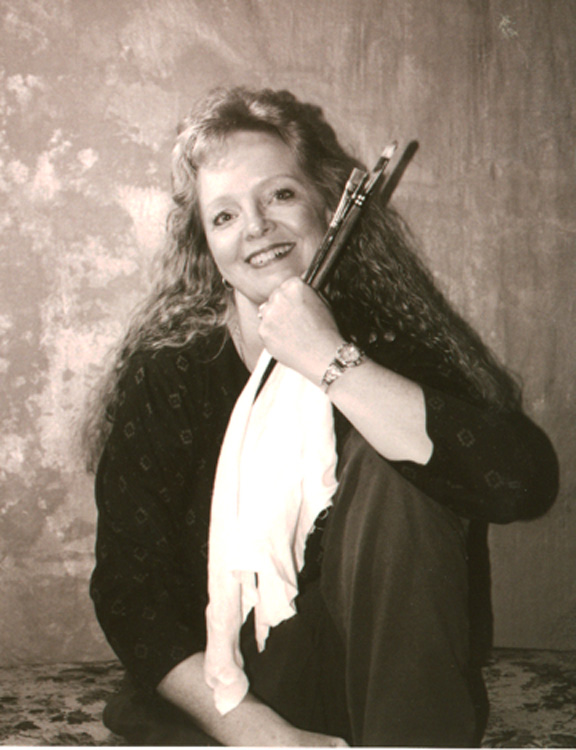 A professional artist since 1989, Nettie Kaye excels in a broad range of styles from classic portraiture in oil, to vivid comic illustration in acrylic, collage, and computer enhancement. She has spent the last few years focusing on writing and illustrating children's books. She has recently created three books awaiting publication; Catnip Chicken, The Toenail Fairy, and Esther's Pool. The characters and illustrations will appear soon on a new website: www.nettiek.com
Nettie Kaye is currently working diligently on a new video series on drawing and painting. The series should make learning fun, but also take the PBS experience to the next level of art education.
Nettie Kaye Studio has great hopes of launching to PBS in 2009.
Her portfolio includes commissions of several Nobel Laureate scientists as well as the twice national champion dressage horse, "El Presidente," along with its rider.
Nettie Kaye enjoys demonstrating and instructing students in a relaxed but extremely informative manner.
Her expertise in still life and capturing a mutitude of textures is especially fascinating in the rendering of translucent glass.
Occaisionally, Nettie Kaye will divert to a more experimental style. She combines the figurative with rhythmic swirls of energetic color to express her sense of music and spirituality.